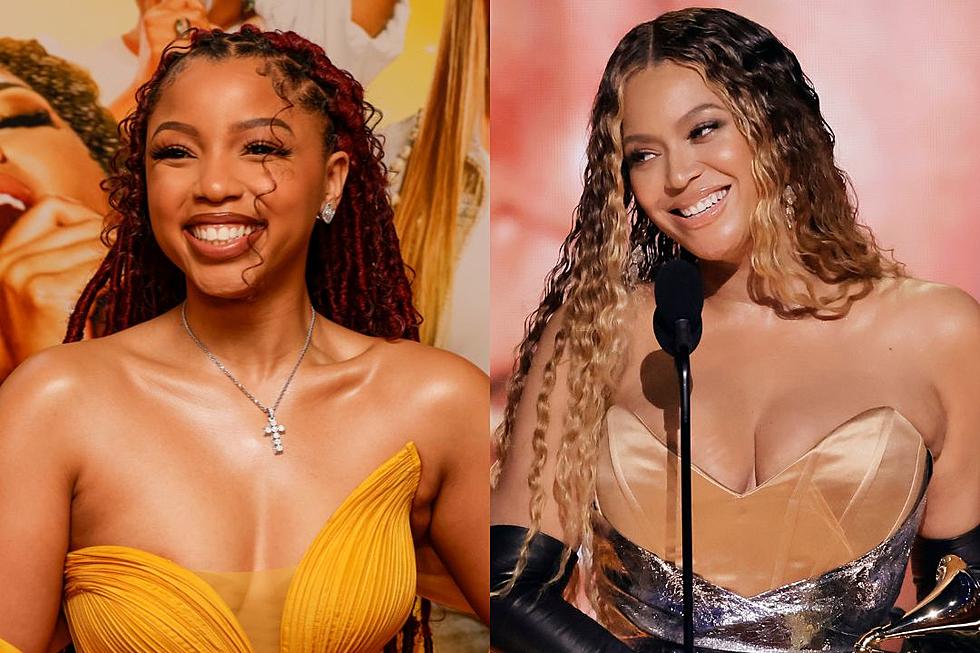 Chlöe Bailey has been in the game for a long time
On Friday (April 7), Bailey, who is currently promoting her debut solo album In Pieces, appeared on the Tonight Show with Jimmy Fallon, where she reminisced on working alongside Bey as a child.
"She was so nice to me and even at the wrap party she'd hold me, and we'd dance the night away," the singer-songwriter recalled as Fallon held up a photo of Bailey and Bey taken 20 years ago on the set of the comedy film, where she played a young Lily.
On Tuesday (February 28), the R&B star revealed to her 5.3 million Instagram followers that she'll be hitting the road beginning on April 11 at the Riviera Theatre in Chicago, before trekking to Detroit, Toronto, Boston, Philadelphia, New York, Atlanta, Houston, Dallas and wrapping things up in Los Angeles, on May 3rd.