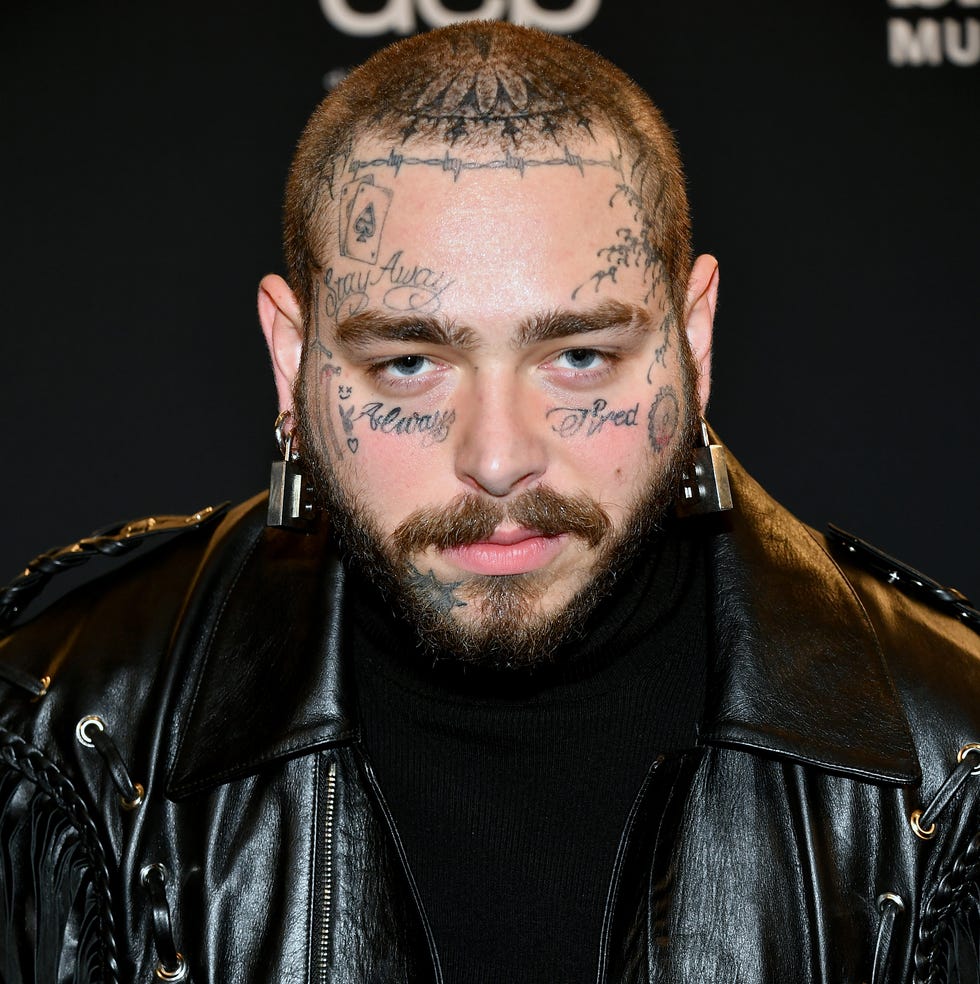 Post Malone was denied entry to a swanky bar in Australia over the weekend because he didn't meet the establishment's strict dress code, which prohibits "face, neck and offensive tattoos."
"They turned me away for my tattoos," the singer, 27, told the West Australian Monday. "I've never really experienced anything like that."
After having to leave QT Perth's rooftop bar, Malone headed to another club nearby, where he bought fans drinks and celebrated the end of his six-date tour Down Under.
The Grammy nominee, whose real name is Austin Richard Post, is known for his heavily inked frame, which includes nearly a dozen tattoos on his face.
Shortly after Malone spoke out about the incident, QT Hotels "sincerely apologized" for the misunderstanding.
"At QT, we aim to welcome everyone and celebrate the uniqueness of each individual. QT has been recognized for this for many years," the boutique hotel told the Daily Mail.
"However, on Saturday night, our third-party security did not exercise the appropriate discretion, and we take full responsibility for this. We sincerely apologize to the individuals affected."
The incident comes after the "Circles" singer sparked concern due to his dramatic weight loss and seemingly erratic behavior while performing in Sydney.
Viral videos showed Malone looking very slender as he frantically rubbed his arms and twitched onstage earlier this month.
"Just saw a video of Post Malone in a show. He looks bad. Jerking and looks like he lost weight. I hope he's ok. That's my dude," one person tweeted.
"I'm a bit worried that you lost so much weight.. I'm not used to it. Stay healthy please," another added.
However, other fans noted that Malone was just singing an "emotional" song and "isn't doing drugs anymore" — which sources close to the performer confirmed.
The insiders told TMZ last week that Malone is "happy and healthy" and "not on drugs or sick."