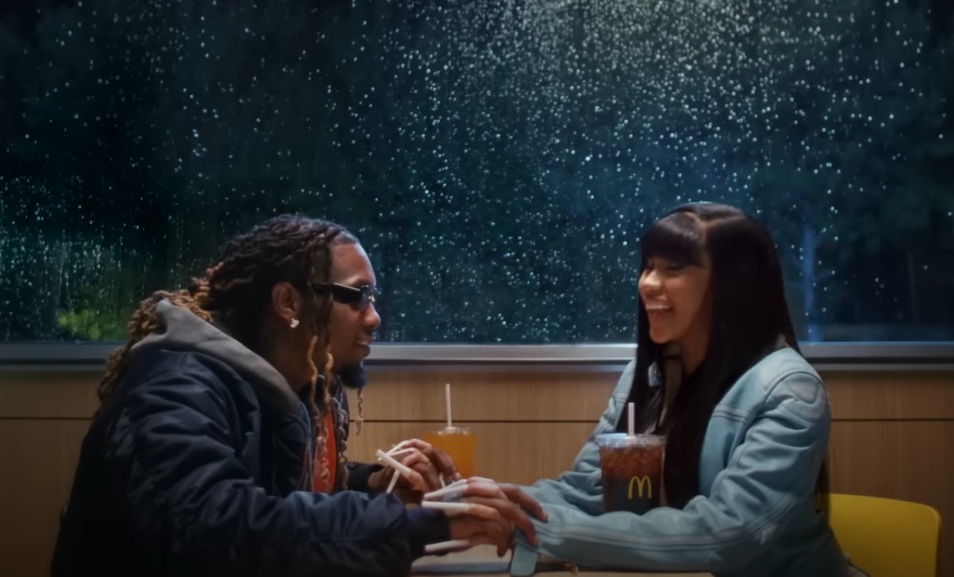 We're loving it.
Cardi B and Offset celebrate Valentine's Day in McDonald's new ad, Knowing Their Meals, which was aired during commercial break of Super Bowl LVII
In the 30 second spot, various couples recite their favorite orders from the fast food chain.
"He likes a Quarter Pounder and a Hi-C," says Cardi B. "He a simple man," while her husband Offset adds ""What's mine is hers, ain't no stealing."
For a limited time, the hip hop power couple is sharing their meals at McDonalds beginning on Valentine's Day. The meal will include Cardi B's go-to McDonald's cheeseburger, paired with tangy BBQ sauce with a large Coca-Cola and Offset's favorite Quarter Pounder with cheese and a large Hi-C Orange Lavaburst. The meals will also include a large order of fries and a warm apple pie.