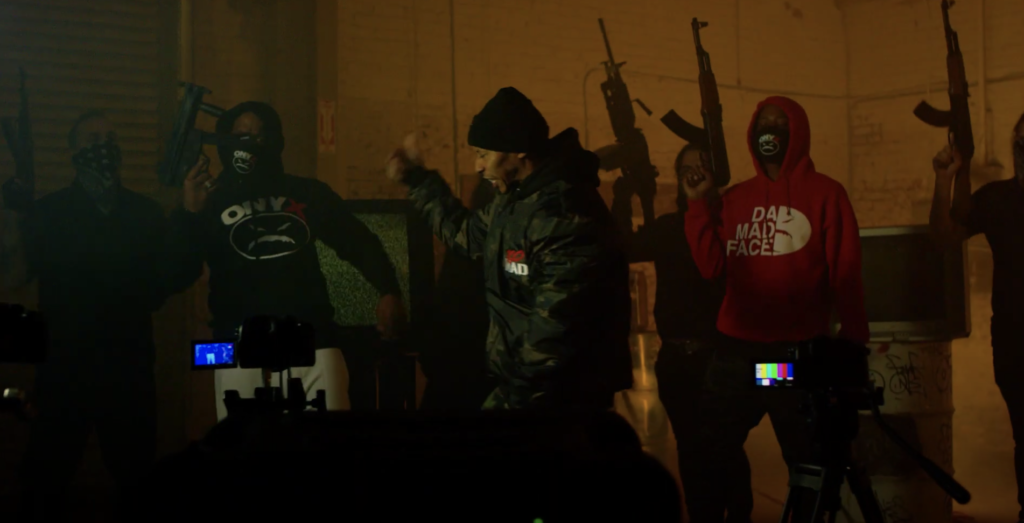 Onyx is still throwing their gunz in the air with "Come Outside", the first single off their newly announced album Onyx 4 Life.
In the accompanying music video, Fredro Starr and Sticky Fingaz, who's strapped with a bomb, deliver their gritty and militant raps while cornered in warehouse by SWAT. With no plans to surrender, an all out exchange of gunfire ensues between both parties.
Onyx 4 Life marks the duo's ninth album and features guest appearances from Cappadonna, Planet Asia, Mad Lion, and more. It's penciled in to impact on April 9. Ten-hut!
Check out the music video below…