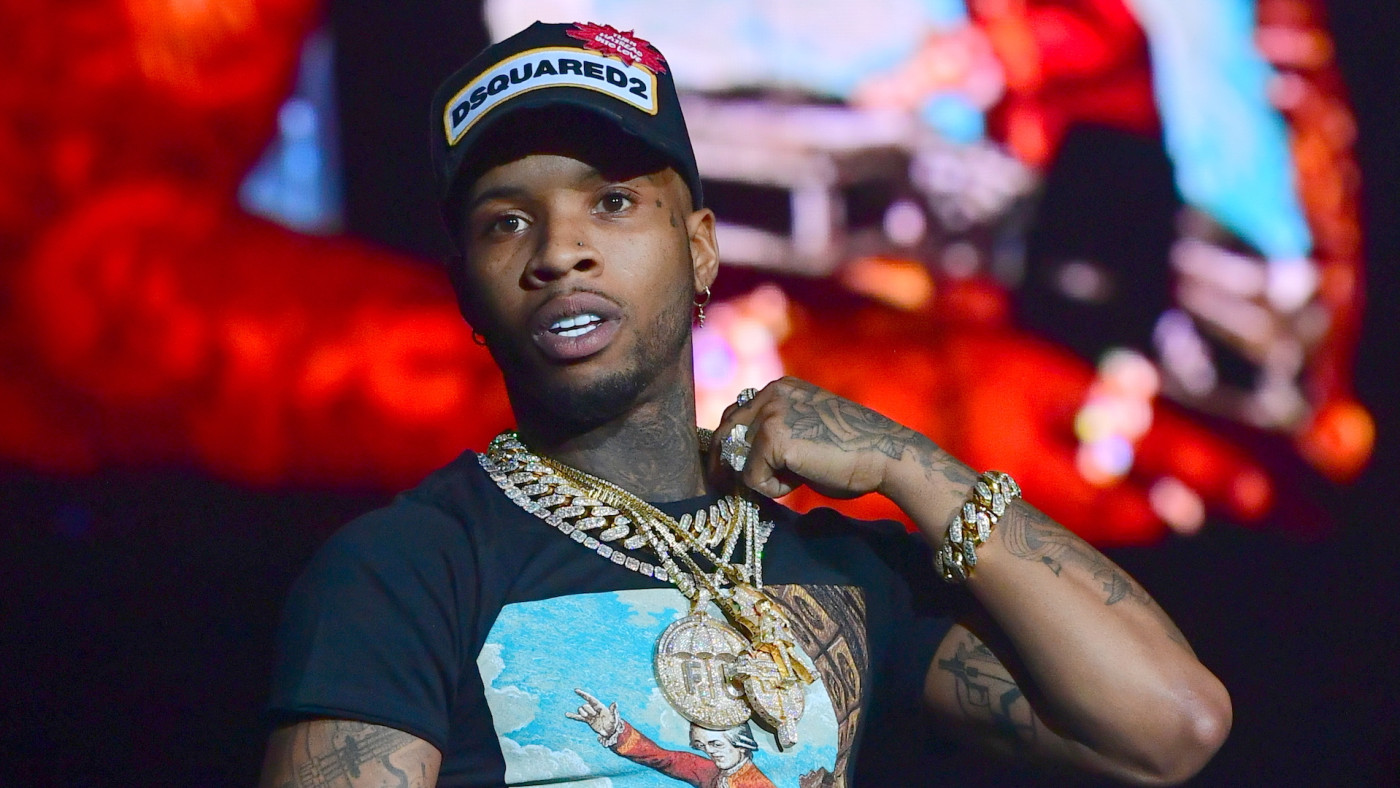 Felony assault charges have finally been brought against Tory Lanez in the allege shooting involving Megan Thee Stallion.
On Thursday (October 8), the Los Angeles County District Attorney's Office announced that Tory Lanez, born Daystar Peterson, was charged with two felony assault charges including one count of assault with a semiautomatic firearm and personal use of a firearm, as well as one count for carrying a loaded, unregistered firearm in a vehicle. The 28 year-old rapper also faces a gun allegation that he personally inflicted great bodily injury.
The charges stem from the altercation on July 12 in Hollywood Hills where Tory is accused of shooting Megan Thee Stallion in the feet as she exited their SUV following a verbal argument. He was arrested immediately but was only charged for possession of a firearm at the time.
In September, Tory broke silence and addressed the incident on his mixtape DAYSTAR, where he also claimed his innocence and responded to the critics.
If convicted, Tory faces a possible maximum sentence of 22 years and eight months in state prison. His arraignment is scheduled for October 13 in Department 30 of the Foltz Criminal Justice Center.